You have arrived at CRISIS, a counselling service based in Erskine, near Glasgow, and works with people to achieve better mental health across 23 of Scotland's 32 Local Authority areas.
Since 1996 we have counselled over 40,000 people to improved mental health.
We have been celebrating this milestone at RSB Conference Centre, Edinburgh on Friday 7th Oct 2016.
We would like to say a HUGE THANK YOU to everyone who attended the event and thank you for all your kinds words about our founder, Jean Cumming. We have now uploaded a selection of photos from the day, along with the Crisis Ecopod Video and the full Agenda for the day and list of Guest Speakers.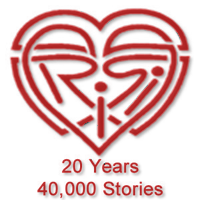 If any or these situations are applicable to you or someone you know, have a look at the services we offer and Get in Touch. Take this first step to achieving better mental health.